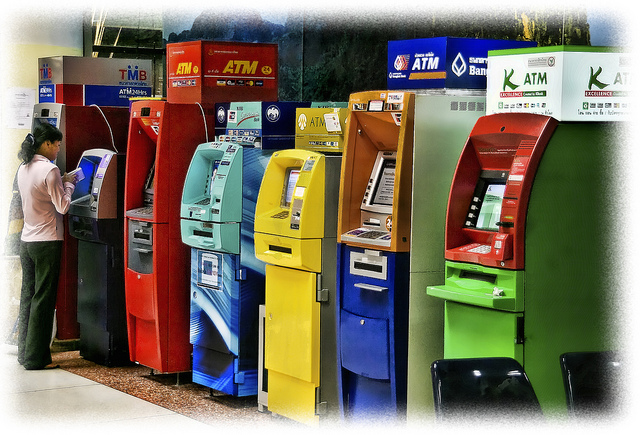 How many of these fun facts did you know about automated bank teller machines (or ATMs, for short)?
3. Simjian had another invention that was much more successful during that era: a simulator that could be used to train aviators in identifying types of aircraft and determining their distance and speed. During World War II, the U.S. Navy bought more than 2000 of them from Simjian. The number of ATMs he sold during that same period: 0.
5. The first free standing electronic ATM was installed in 1969 by Chemical Bank at its branch in Rockville Centre, New York. This device was the first machine to use the magnetic stripe on plastic cards.
7. Sixty percent of Americans ages 25-34 and 51% ages 25-49 use ATM machines eight times per month, withdrawing an average of $55.00 per transaction.
10. Japan has more ATMs than any other country on a per capita basis. The next four countries in order: Spain, South Korea, the United States, and Canada.